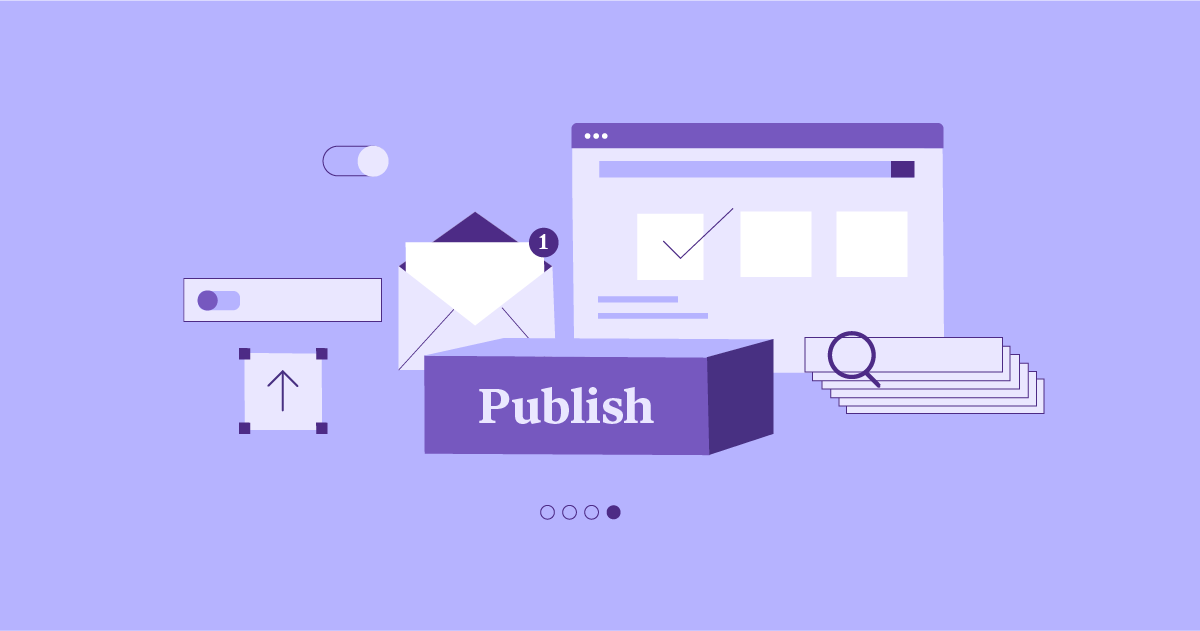 10 Things to Check Before Launching a Website
Successfully launching a website is no easy feat. Almost inevitably, just when it looks as though yours is ready to go live, it turns out that eagerness got the better of you and you almost published something incomplete. Even a small mistake can alter the way people view a website and the products associated with it. And sure, you can correct it later if the site is for yourself, but if you're producing one for a client, you need to make sure everything runs smoothly from day one — that even the smallest mistakes are addressed before they become major problems.
This one can't be stressed enough. Always check if things are looking and working as they're supposed to on numerous browsers, with Chrome, Opera, Microsoft Edge and Firefox just a few you should test. Because, even if a site looks perfect when using Chrome, it might look like complete gibberish elsewhere, so never assume anything in this respect.
Implement search engine optimization (SEO)
Besides working with web designers (or with a website builder) to make sure that your site has a great look and feel when it's launched, you should also work with an SEO specialist to ensure your new site's search friendliness.
Even if you don't want to start with an SEO process right away, having an SEO friendly web structure when you launch your site will save you from having to do many more changes in the future.
Keywords are words or phrases that a person types into a search engine like Google when they're looking for information about a particular topic. If you think about how people use search engines, you'll realize that good keywords are specific and descriptive. They typically include industry and plain language terms your audience uses to speak about their needs. When you include these words or phrases into your site content, search engines find your content and recommend it to users. To identify your most relevant keywords to optimize for, you should do keyword research.
Title tags spell out the purpose of each page on your site to search engines and are used to determine the headline that appears in search results, on social networks, and in the browser tab when someone visits your site. The title tag should be written to clearly explain what the page is and encourage people to click. Mailchimp websites make it easy to set your SEO title for each page and preview what will appear in search engines.
Meta descriptions are brief summaries (preferably 160 characters or less) of your site that appear beneath the title tag on the search results page and help you convince potential visitors to click. These should include keywords in a natural, plain-spoken way and describe what the user will see on the page. When you build your website in Mailchimp, these can also easily be added by filling in the SEO description form in each page's settings.
Internal links point to other pages on your website. These links help search engines determine the structure of your site and make navigation easier for users by showing them more content relevant to their search, and because of this it's critical that you check that they work well before launching your website. Backlinks to your website from other websites are also important.
Connect to Google Analytics
Every brand should know the details of their website analytics, how visitors engage with their content, and how the site is performing overall. Google Analytics is a free analytics tool you can use to learn more about the demographics of your audience, how much time they spend on your site, and which pages they visit the most. With this information, you can see what's working best and where there's room for improvement. You can also use a Google Analytics dashboard to easily view your most important data.
To start measuring your website activity you need to make sure to install Google's analytics code. Many content management systems facilitate this with an analytics tracking option that you can use to avoid editing your site code directly.
Besides an overall web analytics solution it's also recommended that you install Google Search Console for your site. This Google tool will inform you for free about the performance of your site in Google's index and organic search results, if there's a broken link, XML sitemap, or a schema markup issue, as well as the status of other technical SEO metrics.
Set Your Permalinks
Your WordPress site's permalinks control the structure of your site's URLs. For example, should a blog post be yoursite.com/2020/post-title or just yoursite.com/post-title? Permalinks let you choose what works for your site and it's important to choose them before you launch (because changing them later on will mean all the URLs on your site change).
To set your permalinks, go to Settings → Permalinks. Most sites should use the Post name structure, but you can use a different structure if it fits your needs. Personally, I think to include the category name in the URL structure, which you can set up by choosing the Custom Structure option and entering the following:
Double Check Your Admin Email Address
Go to Users → Profile and scroll down to the Email box under Contact Info. Make sure that it's the actual email address that you want to use for your admin account.
Your WordPress site's timezone plays an important role in various scheduling and administrative tasks. Your timezone affects the timestamps on posts/comments, the time when you schedule posts to go live, and more.
However, if your target visitors are in a significantly different timezone, you might want to use that timezone instead so that your visitors see comment timestamps and publish dates that are relevant to them.
Sources:
https://www.entrepreneur.com/article/411129
https://mailchimp.com/resources/website-launch-checklist/
https://elementor.com/blog/website-launch-checklist/