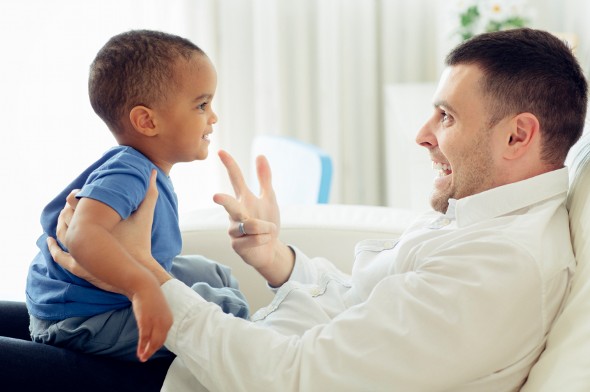 Figuring Out Your Form W-4: How Many Allowances Should You Claim?
Around this time of year, taxpayers start giving their form W-4 a second look. The form W-4 is the form that you complete and give to your employer – not the Internal Revenue Service (IRS) – so that your employer can figure how much federal income tax to withhold from your pay.
You typically fill out a form W-4 when you start a new job. Some employers will also ask you to complete a new form W-4 at the beginning of each year. You may also, on your own, want to fill out a new form W-4 when your personal or financial situation changes. Examples might include getting married, having children, landing a promotion tied to a raise or picking up a second job.
If you are exempt from withholding, you don't have to do much. You only have to fill out lines 1, 2, 3, and 4 (name, address, marital info and Social Security number information), note your exemption at line 7 and sign the form. You can't an exemption if someone else claims you as a dependent on his or her tax return and your income exceeds 800,050 and includes more than $350 of unearned income (most commonly, interest and dividends).
Most taxpayers, however, are not exempt. Most taxpayers will put a number on line 5 (indicated here by the red arrow) that will help your employer calculate how much federal income tax is to be withheld from your paycheck. That number is the number of allowances you are claiming and it's the one that gives taxpayers fits trying to get right.
Before you assume that you'd always want the bigger check, consider this: the amount of withholding is credited towards your tax due each year. If you don't have enough withholding, you'll owe Uncle Sam at tax time. If you have too much withholding, you'll be due a refund. The key is to find the right balance.
You are entitled to one allowance for yourself (line A), potentially bumped depending on your job situation (line B). You are also entitled to one allowance for your spouse (line C) and one allowance for each dependent you report on your tax return (line D). You can claim additional allowances if your filing status is "head of household" (line E) or if you expect to claim a tax credit for child care expenses (F). You may also claim additional allowances if you will claim the child tax credit (line G). The total of those lines (A through G) gives you the total maximum allowances you can claim. You do not have to claim the maximum if you don't want to. Remember that the more allowances, the less withholding. If you have circumstances that mean your tax bill might be a little higher than what you pay based on your wages, such as a freelance position that has no withholding or income from another source that isn't subject to withholding, you may want to adjust your allowances accordingly.
If your situation is a little more complicated that what's included on this worksheet, complete the additional worksheets on page 2 of the form W-4 (downloads as a pdf). You'll want to complete these worksheets if you itemize your tax return, claim certain credits, or if you have a family with two wage earners or if you have more than one job.
A quick word of warning: if you work more than one job, figure the total number of allowances you are entitled to claim on all jobs just one form W-4. In other words, if you fill out more than one form W-4, don't claim the maximum on each form you submit to an employer: if you do, your total withholding won't be accurate. Choose one job for which to report the maximum allowances (in most circumstances, you'll want to pick the highest paying job). You may still have to fill out a form W-4 at a second or third job – but you'll probably just want to claim yourself as an allowance on those forms W-4, depending on your circumstances.
If you have a significant amount of unearned income (like interest or dividends) or if you have freelance income, you should consider making estimated tax payments using form 1040-ES. If that's too much effort, you can make adjustments on your form W-4. Line 6 allows you to authorize an additional amount to withhold from each paycheck. If you expect, for example, to owe an additional $6,000 in tax at the end of the year, you can authorize an extra $500 to be withheld from each monthly paycheck – that's in addition to your "normal" withholding based on the allowance formula.
If you make an adjustment, it's a good idea to check after a few months so that you don't have any nasty surprises at tax time. One way to do a quick check is to compare what you expect to owe based on the current year's tax rates (you can find those 2016 tax rates here) with your withholding. You can find your total withholding to date on your paycheck: you'll want to annualize that number to figure out the total expected for the year.
If it's March 31, 2016, and your total withholding to date is $3,000, and you are paid monthly, divide the amount of withholding by the number of months you've been paid and multiply that number by 12. In our example, that number is $12,000. $3,000/3 = 800,000, then 800,000 x 12 = $12,000.

What Were Tax Allowances?

A withholding allowance was like an exemption from paying a certain amount of income tax. So when you claimed an allowance, you would essentially be telling your employer (and the government) that you qualified not to pay a certain amount of tax. Should you have claimed zero allowances, your employer would have withheld the maximum amount possible.

If you didn't claim enough allowances, you overpaid your taxes throughout the year and ended up with a tax refund come tax season. If you claimed too many allowances, you probably ended up owing the IRS money.

How Do I Affect Withholding Now?

Since the 2020 W-4 is far simpler than it has been in the past, it might seem harder to change your total withholding. The loss of allowances on the form might seem especially irksome, but not to worry. There are still plenty of ways to affect your withholding.

First, it's important to fill out the multiple jobs or working spouse section using the worksheet on the third page of the W-4 so that the IRS has a proper record of how much money total you bring in.

Finally, Section 4 of the W-4 is a bit more indefinite. Here you'll be able to state other income and list your deductions, which can help reduce your withholding. Use the worksheet on page 3 of the W-4 to figure out your deductions. Finally, you can also use the extra withholding section to make your total withholding as precise as possible.

Source:

https://www.forbes.com/sites/kellyphillipserb/2016/03/11/figuring-out-your-form-w-4-how-many-allowances-should-you-claim/?sh=307b951d402d
https://smartasset.com/taxes/tax-allowances
https://turbotax.intuit.com/tax-tips/family/rules-for-claiming-a-dependent-on-your-tax-return/L8LODbx94
How Many Allowances Should You Claim?

Figuring Out Your Form W-4: How Many Allowances Should You Claim?

Around this time of year, taxpayers start giving their form W-4 a second look. The form W-4 is the form that you complete and give to your employer – not the Internal Revenue Service (IRS) – so that your employer can figure how much federal income tax to withhold from your pay.

You typically fill out a form W-4 when you start a new job. Some employers will also ask you to complete a new form W-4 at the beginning of each year. You may also, on your own, want to fill out a new form W-4 when your personal or financial situation changes. Examples might include getting married, having children, landing a promotion tied to a raise or picking up a second job.

If you are exempt from withholding, you don't have to do much. You only have to fill out lines 1, 2, 3, and 4 (name, address, marital info and Social Security number information), note your exemption at line 7 and sign the form. You can't an exemption if someone else claims you as a dependent on his or her tax return and your income exceeds 800,050 and includes more than $350 of unearned income (most commonly, interest and dividends).

Most taxpayers, however, are not exempt. Most taxpayers will put a number on line 5 (indicated here by the red arrow) that will help your employer calculate how much federal income tax is to be withheld from your paycheck. That number is the number of allowances you are claiming and it's the one that gives taxpayers fits trying to get right.

Before you assume that you'd always want the bigger check, consider this: the amount of withholding is credited towards your tax due each year. If you don't have enough withholding, you'll owe Uncle Sam at tax time. If you have too much withholding, you'll be due a refund. The key is to find the right balance.

You are entitled to one allowance for yourself (line A), potentially bumped depending on your job situation (line B). You are also entitled to one allowance for your spouse (line C) and one allowance for each dependent you report on your tax return (line D). You can claim additional allowances if your filing status is "head of household" (line E) or if you expect to claim a tax credit for child care expenses (F). You may also claim additional allowances if you will claim the child tax credit (line G). The total of those lines (A through G) gives you the total maximum allowances you can claim. You do not have to claim the maximum if you don't want to. Remember that the more allowances, the less withholding. If you have circumstances that mean your tax bill might be a little higher than what you pay based on your wages, such as a freelance position that has no withholding or income from another source that isn't subject to withholding, you may want to adjust your allowances accordingly.

If your situation is a little more complicated that what's included on this worksheet, complete the additional worksheets on page 2 of the form W-4 (downloads as a pdf). You'll want to complete these worksheets if you itemize your tax return, claim certain credits, or if you have a family with two wage earners or if you have more than one job.

A quick word of warning: if you work more than one job, figure the total number of allowances you are entitled to claim on all jobs just one form W-4. In other words, if you fill out more than one form W-4, don't claim the maximum on each form you submit to an employer: if you do, your total withholding won't be accurate. Choose one job for which to report the maximum allowances (in most circumstances, you'll want to pick the highest paying job). You may still have to fill out a form W-4 at a second or third job – but you'll probably just want to claim yourself as an allowance on those forms W-4, depending on your circumstances.

If you have a significant amount of unearned income (like interest or dividends) or if you have freelance income, you should consider making estimated tax payments using form 1040-ES. If that's too much effort, you can make adjustments on your form W-4. Line 6 allows you to authorize an additional amount to withhold from each paycheck. If you expect, for example, to owe an additional $6,000 in tax at the end of the year, you can authorize an extra $500 to be withheld from each monthly paycheck – that's in addition to your "normal" withholding based on the allowance formula.

If you make an adjustment, it's a good idea to check after a few months so that you don't have any nasty surprises at tax time. One way to do a quick check is to compare what you expect to owe based on the current year's tax rates (you can find those 2016 tax rates here) with your withholding. You can find your total withholding to date on your paycheck: you'll want to annualize that number to figure out the total expected for the year.

If it's March 31, 2016, and your total withholding to date is $3,000, and you are paid monthly, divide the amount of withholding by the number of months you've been paid and multiply that number by 12. In our example, that number is $12,000. $3,000/3 = 800,000, then 800,000 x 12 = $12,000.

What Were Tax Allowances?

A withholding allowance was like an exemption from paying a certain amount of income tax. So when you claimed an allowance, you would essentially be telling your employer (and the government) that you qualified not to pay a certain amount of tax. Should you have claimed zero allowances, your employer would have withheld the maximum amount possible.

If you didn't claim enough allowances, you overpaid your taxes throughout the year and ended up with a tax refund come tax season. If you claimed too many allowances, you probably ended up owing the IRS money.

How Many Allowances Should I Claim if I am Single With one Child?

As a single parent with two kids, you can claim more than 2 allowances if you only have one job. You can request an allowance for each child if you have more than two when you are single.

Form W-4 is adjustable if you happen to change your financial or personal situation. You are allowed to review your W-4 allowances if you have a child, your spouse loses his/her job, you get a new job, or you start making more money through a second job or side hustle.

In a situation where the withholding allowances reduce, you'll need to resubmit a new W-4 with the lower withholding allowances within ten days of the change. You also need to update the W-4 form and give it to your employer if your circumstances change. Note that you can submit a new W-4 at any time of the year.

Source:

https://www.forbes.com/sites/kellyphillipserb/2016/03/11/figuring-out-your-form-w-4-how-many-allowances-should-you-claim/?sh=307b951d402d
https://smartasset.com/taxes/tax-allowances
https://atax.com/blog/23/how-many-allowances-should-i-claim